The Optomap Retinal Exam
Worried about an eye exam ruining the rest of your day from the dilation drops? There's a better option.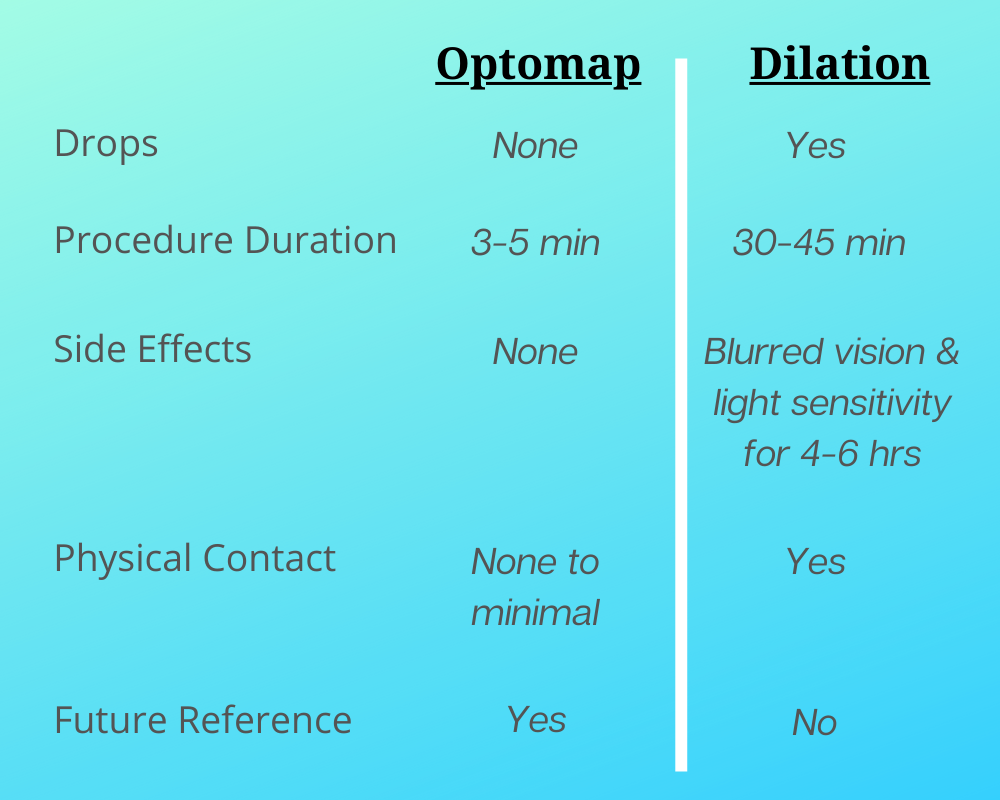 The Optomap Retinal Exam allows the doctor to see more than 80% of your retina with a high-resolution image — without dilation — in a few seconds. The technology allows doctors to view different layers of your retina to better diagnose abnormal findings. It's easy to do, takes just a few minutes to perform, and is immediately available for review with you in the exam room. Additionally, your retinal scan can be used as future reference to accurately monitor small changes inside your eye.
Due to heightened safety concerns regarding germs, the Optomap Retinal Scan is STRONGLY RECOMMENDED for all comprehensive eye exams. It's safer, faster, and more detailed than dilation. Less time in the office, less exposure time with office staff, less physical contact, and better clinical assessment.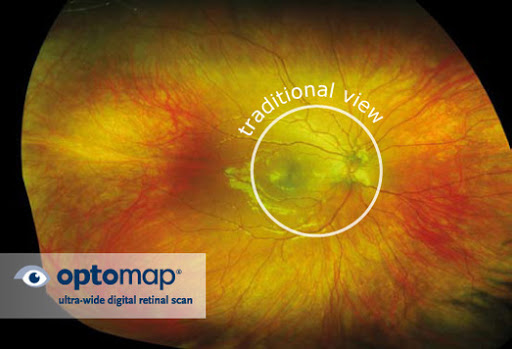 Dilation, the traditional method, requires eye drops that enlarge the pupil area causing light sensitivity and blurred vision for approximately 4 to 6 hours. The drops require 30 minutes to take effect and then another 5 to 15 minutes of evaluation with a bright light source. During evaluation, multiple views of each eye are needed and findings are documented in your chart using words.